CrossFit
For our regularly attending members – coached strength & conditioning classes for all levels. (50-60 Minutes)
PRICING:
Unlimited Classes – $189/month
3x/week – $169/month
10 Pack of Classes – $189
Rally Nutrition
Struggling to see the results from your hard work in the gym?
Nutrition is the base of the pyramid for CrossFit's hierarchy of development. It is essential that everyone learns how to fuel their body properly.
Rally Nutrition focuses on creating lasting habit based nutrition plans for everyone. We provide a framework for nutritional balance, weekly accountability, and a proven method to help you reach your goals.
Here are a few testimonials:
"My name is Anne, and I'm writing you today to tell you about my positive experience with the Rally Nutrition program. Over the last 6 months, I have made so many positive changes in the way I think about myself, in the way my body feels, as well as the way I approach exercise and nutrition. The positive encouragement and sound guidance that I received set the tone for me to lose 25lbs in 6 months! Wow! I have struggled to lose weight my entire life, and because of your Rally Nutrition program I don't have to struggle anymore and can finally see a real change in the way that I look and the way that I feel. Thank you so much for all your help, you've changed my life and my body for the better! Taking the leap of faith and doing this program was the best decision I ever made for my body. :-)"
Monthly Coaching – $109/month
30 minute 1-1 consult to discuss the test results and an actionable plan to help you achieve your body composition goals
Personalized macronutrient plan
Weekly check-in's to keep you moving forward towards your goals.
Monthly InBody scans to display progress
Constant support from your coach because changing lifestyle habits can be hard.
InBody Composition Scans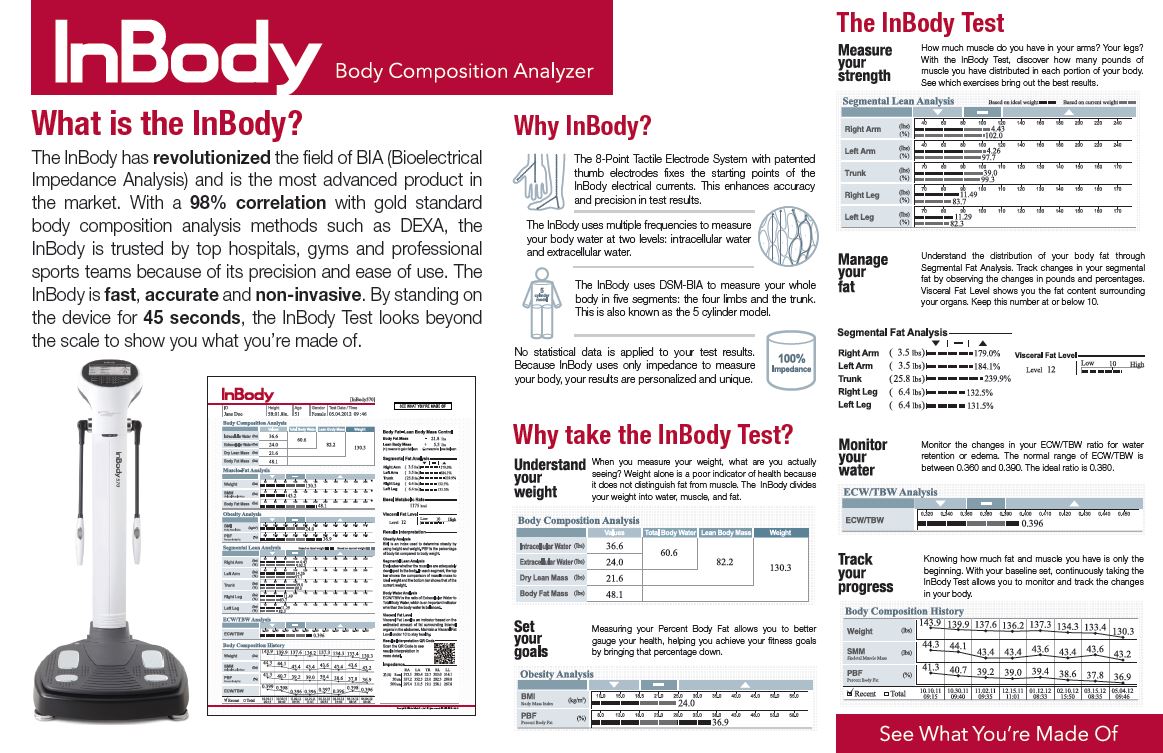 Everyone wants to lose "weight" but, what does that really mean? And how do you track it?
The measurement everyone uses is weight but, that's the most inaccurate measurement. You need to look at lean body mass, skeletal muscle mass, and body fat percentage. Once you have all the data at your hands then you can make a goal to lose body fat and actually track your efforts.
The InBody scan does just that and the best part is it's fast, non-evasive, and you don't to get into a pool! Until now if you wanted all this data you would have to change into a bathing suit, hold your breathe under water, and slowly blow bubbles out. Then if your lucky do it 1-2x more to get a more "accurate reading". With the InBody 270 you get all this data while still keep your pants on and your hair dry!
$39 initial InBody Test includes:
30 min 1-1 consult to discuss the test results
Goal setting to help you achieve your next milestone
Progress photo and measurements tracking
*Before and After Scan price is $69
*Non-member pricing is $59/test